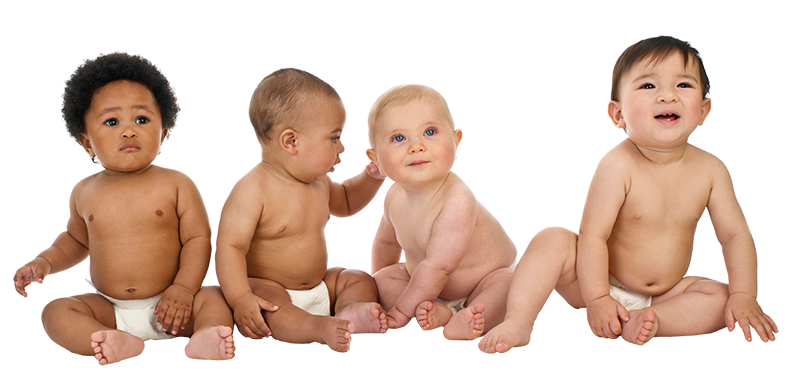 Muriel Smith
Executive Director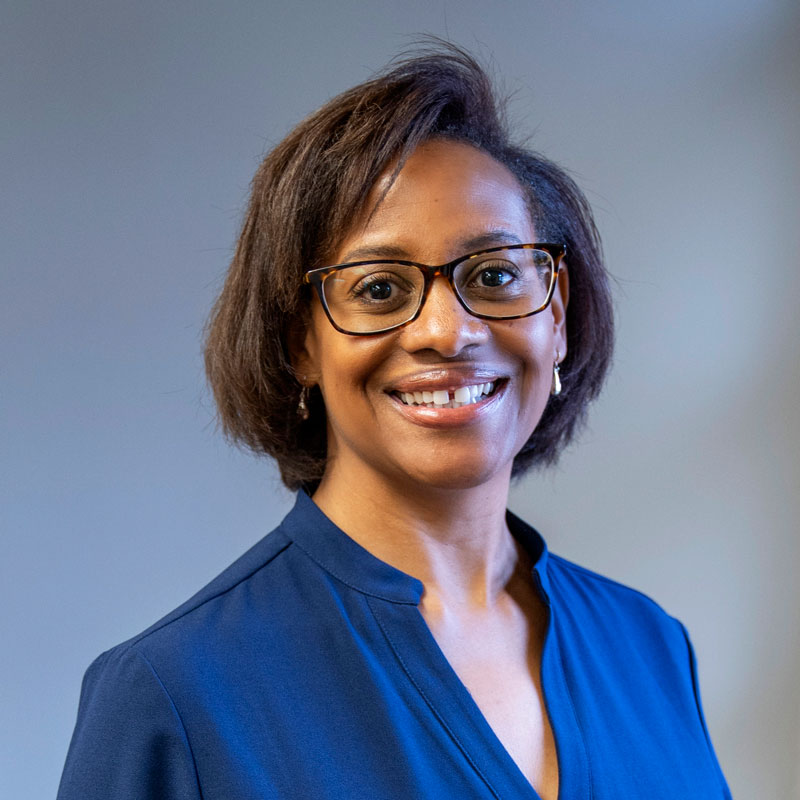 Muriel's Focus:
Ensuring that individuals and families in the St. Louis region have a resource for diapers and period supplies to help take care of their most basic needs; creating an awareness of how diaper need and period poverty affects their lives.
Muriel is an experienced non-profit professional with expertise in nonprofit management, community relations, marketing communications, fundraising, and board development. She has nearly 20 years of experience serving several nonprofit organizations in St. Louis during the course of her career. She is also a graduate of the Focus St. Louis Coro Women In Leadership (WIL) and Leadership St. Louis programs; and a member of the St. Louis Business Journal Leadership Trust.
"For most of my career, I have seen how the lack of equitable distribution of resources, such as education, grocery stores, housing, and green spaces has affected the lives of those living in underserved neighborhoods in the St. Louis community. One of the things that struck me the most about the people we served at each organization I worked for was the lack of access to basic needs that most people took for granted. That is why I was excited and honored to join the St. Louis Area Diaper Bank because I have seen firsthand the struggle families go through when they don't have what they need to be successful. We don't just provide diapers and period supplies to those who need them, we provide hope, dignity, and understanding."
Please email info@stldiaperbank.org to be connected to the work of the St. Louis Area Diaper Bank.
Carrie Crompton
Operations & Finance Manager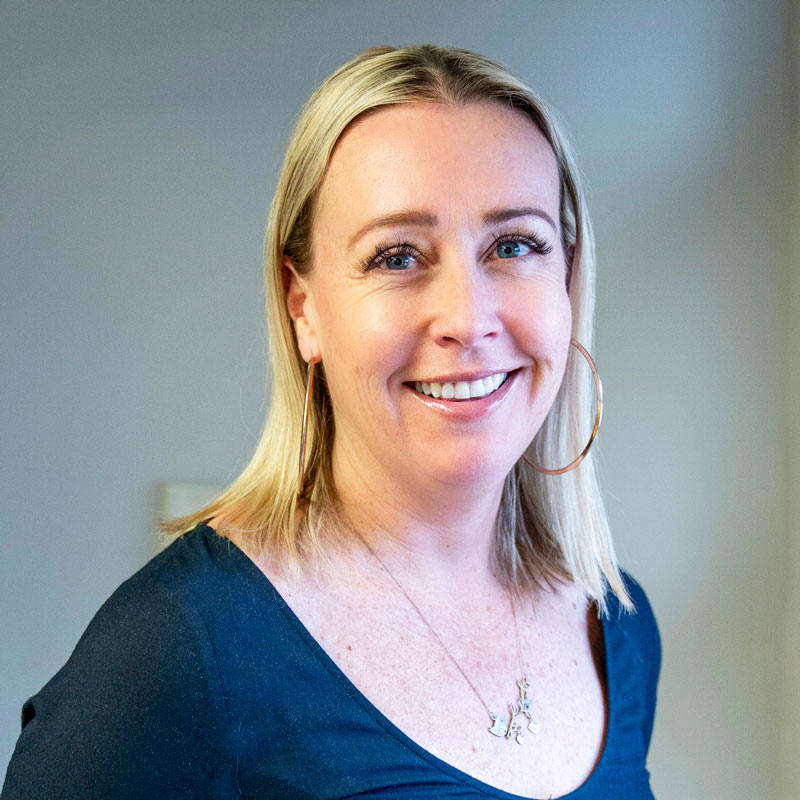 Carrie's Focus:
Responsible for developing and implementing strategic systems for the agency's warehouse, office operations, finance, and human resource functions. Carrie will also oversee the organization's processes in terms of quality, compliance, productivity and efficiency.
Carrie is a lawyer, turned non-profit leader. For much of her career, Carrie has focused on social issues centering around women and children in the St. Louis region. For the past 17 years, she has been a member of the Junior League of St. Louis, leading the organization for 4 of those years. She is also a graduate of the Focus St. Louis Coro Women In Leadership (WIL).
"The impact of something as simple as the lack of diapers or menstrual products is profound. While many people take access to basic needs for granted, so many in St. Louis and around the country struggle to afford those basic needs. This is where the St. Louis Area Diaper Bank steps in to help in those times of crisis and/or need. My goal is streamline our organization's processes so that we can be more efficient and effective to those we serve in the community. We our organization is running in the most efficient and effective way possible, we can do more in and for the community and effectuate real change. I am so proud to be a part of the St. Louis Area Diaper Bank and help families in our area."
Carrie can be reached by email at ccrompton@stldiaperbank.org.
Melanie Tobin
Individual Giving & Annual Fund Manager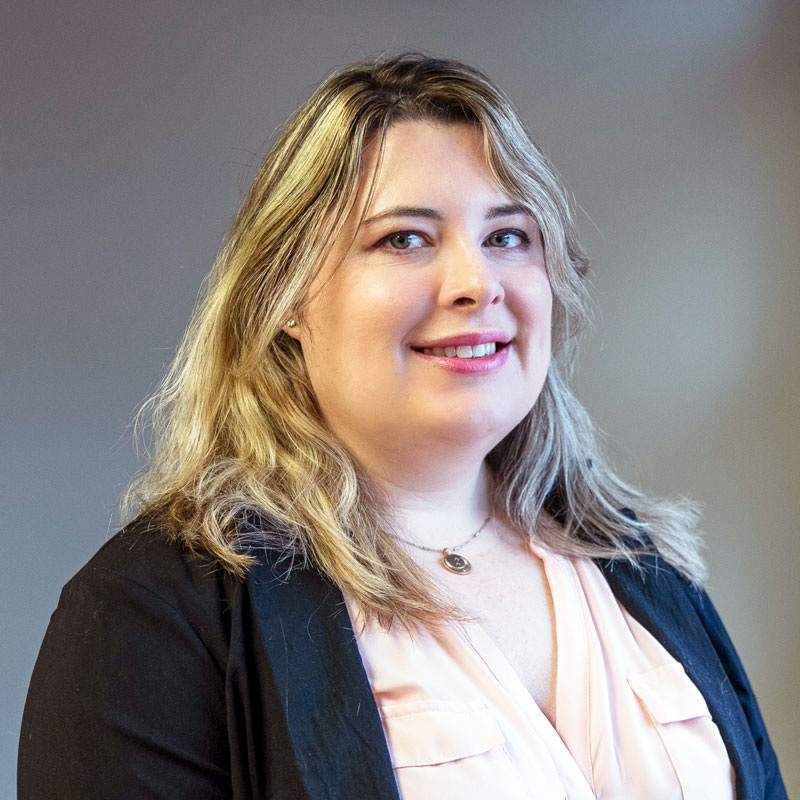 Melanie's Focus:
Responsible for keeping donors informed and deepening our relationships. Melanie also ensures we are able to promptly thank, track, and provide financial documentation as well as managing the annual fund and donor engagement strategies.
Melanie has over ten years of experience in development, communications, and digital organizing with various organizations in the St. Louis area and nationally. In addition to her professional experience, she is a Nonprofit Management program graduate from UMSL and holds a bachelor's in Women's and Gender Studies from Saint Louis University.
"I came to the Diaper Bank to ensure they have a solid foundation to continue doing this work for many years to come. I have been an advocate for women's rights and equity my entire life, and the diaper program and the period supplies programs truly move the needle towards equity for the families and individuals they serve. The impact of these programs providing basic needs items is huge in financial terms, physically and emotionally. I am excited to be here and provide not just basic necessities, but dignity and support to families and individuals in need of a little help to get to their next chapter."
Interested in supporting the Diaper Bank by making a corporate gift, or have a question about your donation, please email Melanie at mtobin@stldiaperbank.org.
Jerrica Franks
Community Engagement & Outreach Manager
Jerrica's Focus:
Spreading the word and coordinating the work of the Diaper Bank in the St. Louis region and beyond. Jerrica also manages our volunteers, manages the Fill the Warehouse campaign, and regional product drives.
"I am beyond grateful for the opportunity and look forward to serving the partnering organizations and growing the impact and influence of the St. Louis Area Diaper Bank in the community. As a new mother myself, I understand and closely relate to the frustrations and needs of having a child. If you're not properly equipped with your basic daily needs, it can take a toll on not only your mental health, but that of your child, and I want to eliminate that stress for families."
If you would like to contact her about hosting a drive, becoming an ambassador, volunteer, or partner; a one-time distribution of diapers or period supplies, email Jerrica at jfranks@stldiaperbank.org.
Michelle Boatman
Program Manager for the Diaper Program & Alliance for Period Supplies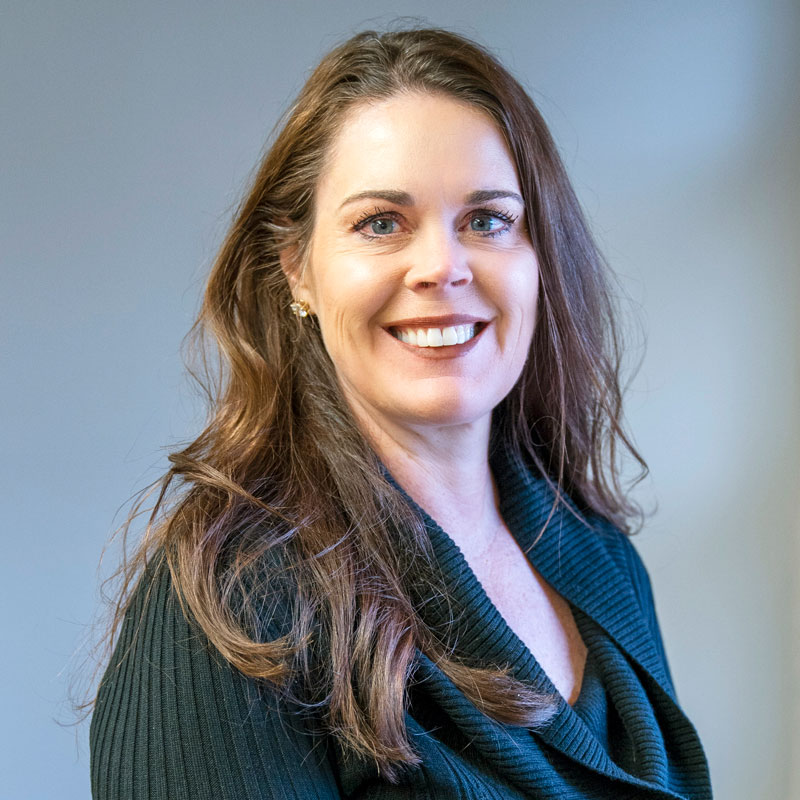 Michelle's Focus:
Effectively managing the diaper and period supply programs to ensure that we best meet the needs in the St. Louis region with our resources. Michelle works with our partners to provide the best possible experience for both the agencies we work with and the individuals we serve.
If you are a current partner and have a question or concern, email Michelle at mboatman@stldiaperbank.org.
Sofia BeLisle
Administrative Assistant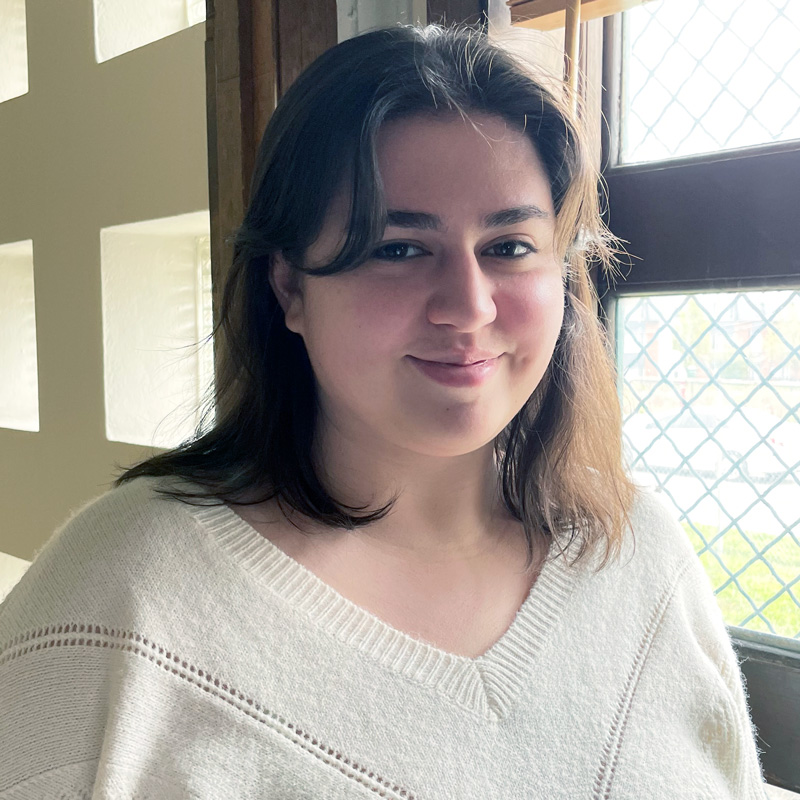 Sofia's Focus:
As the newest team member, Sophia will be a huge asset in supporting staff, volunteers and organization with various administrative duties, in-kind donation intake and aiding visitors.
Sofia is a Junior at UMSL majoring in Public Administration. Prior to joining the Diaper Bank, Sofia worked as a legal assistant at a litigation law firm. She has many years of experience volunteering with organizations such as the St. Louis Tax Assistance Program.
"As the ability to afford diapers becomes increasingly more difficult for many parents, the need for resources to access them becomes more crucial. I am an avid supporter of women's rights and a proud lifelong citizen of St. Louis. I am excited to begin my career with such an outstanding organization and continue to learn the necessary skills to serve my community better. I am honored to be part of such an essential service that is making St. Louis a more equitable, better place to live for everyone."
Reggi Rideout, President
Simply Strategy
Julia H. Moss, Vice-President
Owner, JHM Tutoring
Cynthia Kirkpatrick, Treasurer
Moneta Group
James McSpadden, Secretary
AARP
Mark Boyko
Bailey Glasser, LLP
Ania Colvin
Gateway to Hope
Lori Ehlert
Motivation Technologies
Crystal Herron
Ranken Technical College
Kate King
Community Volunteer
Cathy Korkoian
NuCalgon
Melanie McKean, D.O., PhD
McCallum Place Eating Disorder Center
Carmin Pruitt
Centene Corporation
Carol Schepers
Community Volunteer
Reggi Rideout, President
Simply Strategy
Julia H. Moss, Vice-President
Owner, JHM Tutoring
Cynthia Kirkpatrick, Treasurer
Moneta Group
James McSpadden, Secretary
AARP
Mark Boyko
Bailey Glasser, LLP
Ania Colvin
Gateway to Hope
Lori Ehlert
Motivation Technologies
Crystal Herron
Ranken Technical College
Kate King
Community Volunteer
Cathy Korkoian
NuCalgon
Melanie McKean, D.O., PhD
McCallum Place Eating Disorder Center
Carmin Pruitt
Centene Corporation
Carol Schepers
Community Volunteer