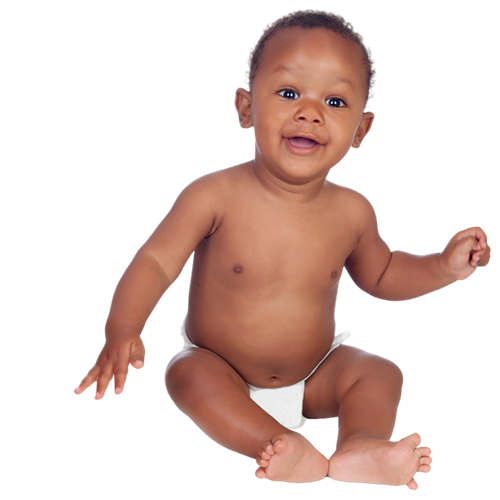 Volunteer
We would love to have you, your friends and your family come into the warehouse to volunteer! We offer a variety of morning, afternoon and evening shifts; plus individual, group and mobile opportunities. 
We need help counting, sorting, wrapping diapers, and assembling flow kits for our weekly distributions.
Volunteer Opportunities
Individual Volunteer Opportunities

We invite volunteers of all ages to join us in the warehouse! Please register for the opportunity of interest, especially as we communicate any changes or emergencies via email. Volunteers are allowed to bring one additional guest, which you can register online, considering the opportunity has not reached capacity.

Please release your spot if you cannot attend. A volunteer on the waitlist can fill your spot.

Warehouse Wrap-Up: Anything goes! Some days volunteers will help pack and wrap diapers or period supply kits. On other days we're fulfilling orders, decorating boxes, or packing library kits.

Period Cove: Stocking, counting, sorting, and packing period supplies to get them ready to go out to our community partners. And other projects as needed.

Group Volunteer Opportunities

Join us in the warehouse! We invite groups of 8 or more to join us for a 2-hour volunteer opportunity – wrapping diapers, packing Flow Kits, or whatever the need may be that day. We have a limited number of days we can host in the warehouse as our distributor now provides wrapped diapers, leaving us with fewer activities for our groups.

Groups interested in volunteering in the warehouse:

A minimum of 8 volunteers to participate, or a maximum of 20
Volunteers must be 13 years of age or older.
For youth groups (13-18), we ask for 3-4 chaperones for large groups.
Please send requests at least 30 days before desired service date, especially if you're interested in hosting a drive.
We encourage groups to host supply drives in conjunction with their day of service. This ensures more options for activities as well as seeing the process of our warehouse.

Mobile Mission & Muffins Volunteer Opportunities

Our Mobile Mission & Muffins program provides a hands-on service project at a location of your choosing, that allows your group to prepare diapers and period supplies for distribution through our 60+ community partner network in the St. Louis Metro Area.

If you would like to find out information about hosting a mobile event, contact our Community Engagement Manager by filling out the form below.

The Diaper Bank is looking for volunteers across the St. Louis Metropolitan area to serve in our Ambassador program.

Learn more about our Ambassador program here.

Frequently Asked Questions

Everyone must register as an individual. This allows our volunteer leads to prepare for the group size
Registering for volunteer shifts ensures staff has your contact and emergency contact information on file in case of emergencies and for your records
This is a GREAT opportunity for families. We invite volunteers of all ages, as long as they are accompanied by a parent/family member
If you decide to volunteer, it is important that you know that our warehouse is NOT climate-controlled, so please bring a water bottle and dress appropriately.
Please note that we are taking extra precautions to make sure our warehouse is a safe space to volunteer. We are cleaning and wiping down all surfaces, so our diapers and period supplies are safe for community partners, families, and individuals receiving them.
Groups are considered 8 or more volunteers. We are limiting all groups to 20 volunteers, for both public opportunities and private groups. See the Groups tab for more information.
We understand life happens, but PLEASE cancel your shift if you're unable to volunteer. There is a waitlist of participants eagerly wanting to volunteer.
Check your email prior to your volunteer shift. Our volunteer leads are amazing and try their best to make every shift, but emergencies do happen!
The Diaper Bank is looking for people interested in supporting our mission and willing to share their time and talents to help us grow and thrive.
We have a number of positions open for people on committees created to lead and support the St. Louis Area Diaper Bank's efforts to help end diaper need and period poverty in the St. Louis region.
Committee members will be expected to regularly attend meetings, contribute to discussions, and help provide solutions and manpower when required to fulfill the committee's goals.
If you're interested, please review the committee descriptions, and then send us more information.
This Committee is responsible for the coordination of all aspects of the planning and implementation of the Diaper Bank's annual DNAW events. Including, but not limited to:

Create a budget for Fill the Truck and Bottoms Up events
Create a preparation timeline for both events and recruit volunteers to complete tasks
Set goals for diaper collection and cash fundraising at Fill the Truck and Bottoms Up events
Manage the rental/securing of event space for both events and oversee communication with venue staff

Review budgets initially prepared by staff, to help develop appropriate procedures for budget preparations and maintain consistency between the budget and the organization's plans
To report to the board any financial irregularities, concerns, opportunities
To recommend financial guidelines to the board (such as to establish a reserve fund or to obtain a line of credit for a specified amount)
To work with staff to design financial reports and ensure that reports are accurate and timely
To advise the executive director and other appropriate staff on financial priorities and information systems, depending on committee member expertise

Work with staff to steward donors and execute the development plan, and raise 1.5 million to fulfill our mission
Assist in planning and promotion of the annual Underpants Dance and Bloody Mary Brunch each year
Help promote the Diaper Bank and assist us in making connections to private foundations and solicit corporate gifts

This committee is designed to keep the STL metro community and the Diaper Bank's partners aware of and interested in the Diaper Bank's progress, events, and services.

Increase engagement of groups/individuals in the work of the diaper bank
Oversee development and implementation of the Communication Plan
Create and distribute email, social media, blog and newsletter content
Manage annual communications to partners, donors, volunteers, and supporters
Work with staff to produce partner stories, spotlight features, gather photos and other news that pertains to the work of the diaper bank

Oversee the application, interview and selection process for all partnerships.
Oversee the collection of data from partner organizations
Oversee the creation and maintenance of all partnership related documents and records
Oversee new program development, monitor and assess existing programs
Initiate and guide program evaluations
Facilitate discussions about program priorities for the agency