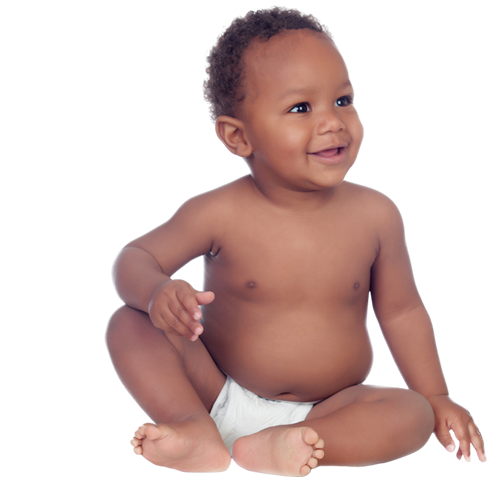 Ambassadors
Be a voice for children and families in your community by signing up to be a Diaper Bank Ambassador today.
Do you have
time and space in your home to spare?
The Diaper Bank is looking for volunteers across the St. Louis Metropolitan area to serve in our Ambassador program.
As a Diaper Bank Ambassador, you will help collect diapers and period supplies by serving as a drop-off location in your neighborhood. With your support, families in your neighborhood will have an easy way to donate diapers and period supplies! In addition, Diaper Bank Ambassadors help spread the word of this important work by sharing stories and information about our mission and work with local mom groups, list servs, schools, religious communities, etc.
This is a great way to meet other families in your community, as well as teach your own children or grandchildren about the importance of volunteering and community engagement — all while providing a much needed basic resource to thousands of St. Louis families and individuals in need. We'll give you the tools, you make the connection!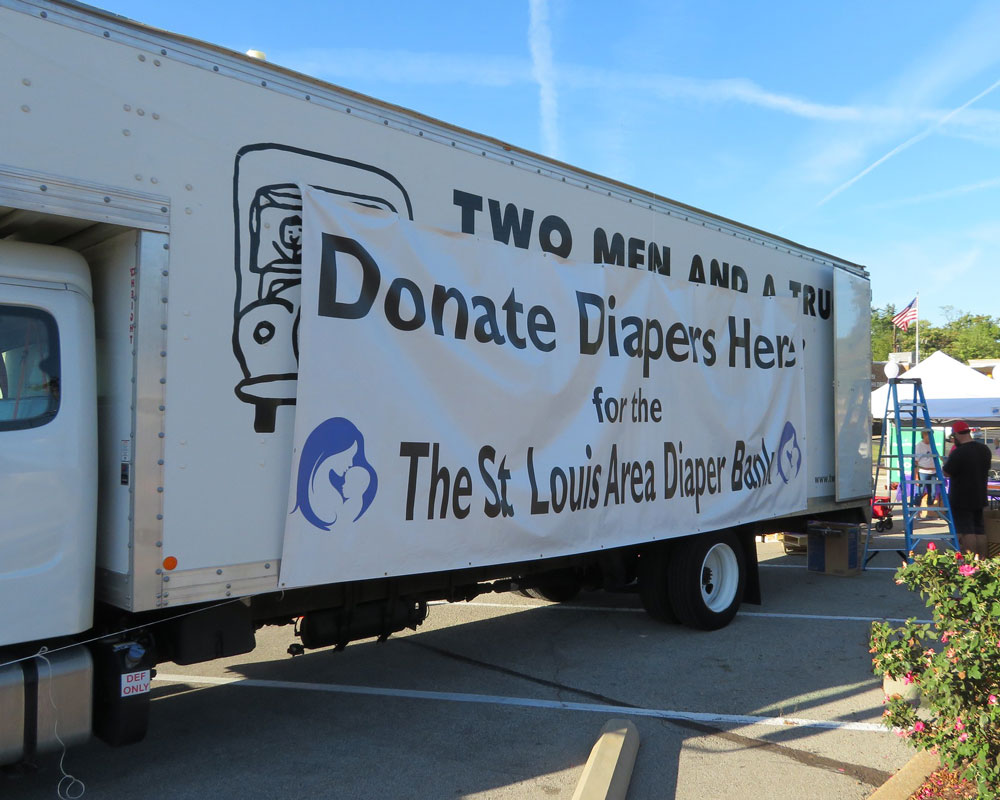 Ambassador Toolkit Includes:
Small yard sign that denotes your house as an "Official Diaper Bank Drop Off Location"
Ambassador business cards
Fun Diaper Bank Swag!
Fliers, information sheets, and sample messages for email and social media use
Diaper Bank Staff support
Social events to meet other Diaper Bank Ambassadors
Complete Ambassador training (offered once per quarter)
1-year commitment
Serve as your neighborhood contact for The Diaper Bank, sharing your location and coordinating drop-offs with donors
Spread the word about the urgent need for diapers for families in our community
Have fun!
Ambassador Training Dates
Once each quarter, new Ambassadors gather at the Diaper Bank (via Zoom during COVID-19) for a brief orientation and tour to learn about the Ambassador program, get to know each other, and learn all about the work that the Diaper Bank is doing in the region.
March 10, 2022 | 5:00 PM – 6:00 PM
June 7, 2022 | 5:00 PM – 6:00 PM
September 12, 2022 | 5:00 PM – 6:00 PM
Please e-mail Jerrica Franks (jfranks@stldiaperbank.org) with any questions or concerns.